Happy *early* Easter everyone!  This is just a little bonus blog going up this week that we thought would be fun to share for any of you who may be having friends over for Easter or getting together with family and need snacks to share.  We've got a little something for everyone, so I hope these fun recipes will inspire you to make something new and festive to munch on this Easter.
This colorful and creative take on rice krispy treats is sure to be a hit with adults and kiddos alike.  Not only are they an great finger food, but they're fun to look at and look super cute in an empty egg carton.
This is a great option if you want something kids can make on their own.  Just get some easter-shaped cookie cutters and your fruit of choice and let the kids cut out their favorite shapes to munch on.  It's also something that everyone can usually eat despite any dietary restrictions, so that's definitely a plus.
These are also a great finger food option and, I mean, who doesn't love cookie dough, right?  This specific recipe is definitely made from scratch, but if you were in a time crunch, you could also buy pre-made cookie dough from the store to speed up the process.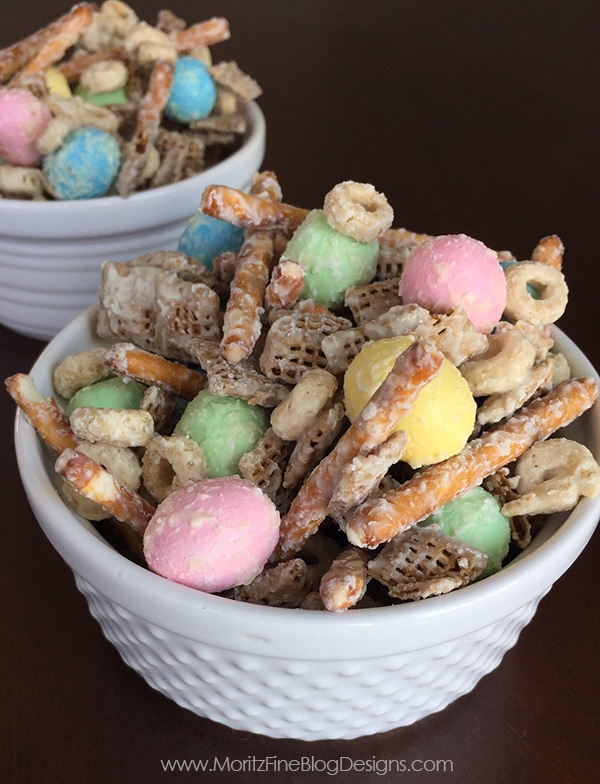 This is the ultimate easter snack mix.  It's sweet, crunchy, full of colorful "easter eggs" and is also fairly easy to make.  All of your family and friends are sure to enjoy this finger food.
If you have a little extra time to bake, this is a super delicious and creative recipes.  The entire recipe is from scratch though, which in my opinion is definitely the best way to go.  If you do want to give these a try but don't want to make the actual cupcakes from scratch though, you could use a cake mix from the store instead.
Happy munching everyone!
~Gaby
He is not here; he has risen! Remember how he told you, while he was still with you in Galilee: 'The Son of Man must be delivered over to the hands of sinners, be crucified and on the third day be raised again.' (Luke 24:6-7)